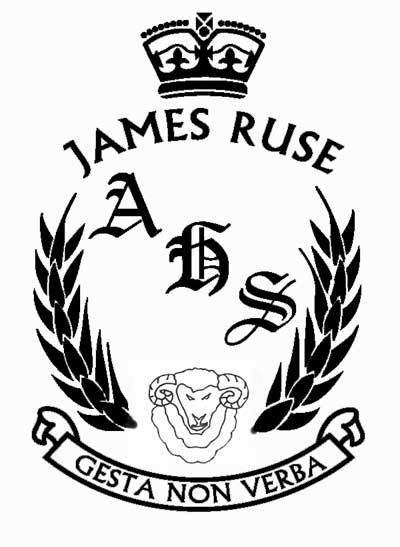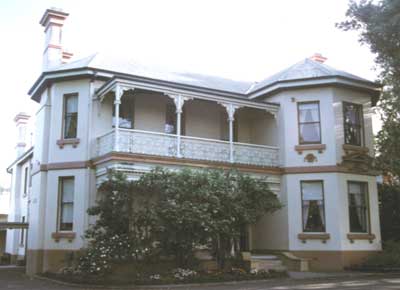 FORTY YEAR REUNION
JRAHS LEAVING CERTIFICATE

CLASS OF 1965
We did it !!
There were seventy people at our reunion. We started with just two names from the graduating class of of 1965 and clever detective work the organising committee of Andrew Beattie, David Faulkner-Dick and Mike Byron managed to locate two thirds of the students of the year.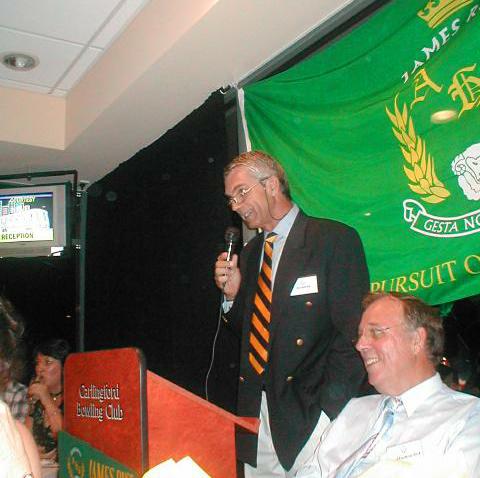 There were some amazing telephone calls, lots of wrong numbers but as we tracked down a school mate, they generally knew of one or two other ex-students and our network and numbers began to grow. It was forty years since most of us had been together and those contacted became as excited as the organising committee about our upcoming reunion. We began the planning in about October 2005 for a proposed reunion date some time in March 2006. We knew that any date we selected would not suit everyone so we just bit the bullet and picked a date, Mar 18 2006.
The Carlingford Bowling Club was chosen as a venue because it was close to the school and it did prove to be a good choice. Mr Michael Quinlan and his wife were invited to be our guests and provide us with information on the school as it is now. We also located and invited three teachers from our era. They were Elaine Petersen, Colin Anderson and Chris Dudley. The months passed and the list of acceptances grew and the big day arrived with an unimagined speed. Suddenly it was Friday 17th of march and the Reunion was the very next day. So many things to do.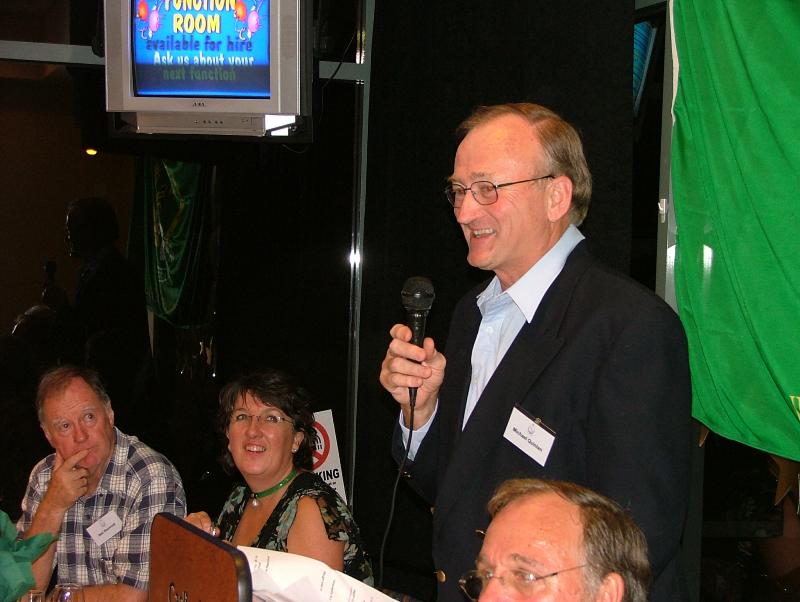 Although the reunion was to officially start at 7.00 pm, the ex-students and their wives and partners began to arrive an hour early primarily to try and recognise and share their life experiences with their special friends before the evening began. It was the start of a truly happy evening. David Faulkner-Dick was the MC for the evening and has lost none of his word skills that he gained in classes. The 1965 School Captain, David Kidd, welcomed the ex-students, Andrew Beattie invited Mr Michael Quinlan to tell us about James Ruse AHS as it is in 2006. Many many things have changed but the core focus is still the same. A good educational facility staffed by good people, giving good outcomes and retaining Agriculture as a subject. Mike Byron thanked Michael Quinlan for his excellent timeline of our old school.
Ex-teachers were invited to speak to the group and starting with Elaine Petersen then Colin Anderson and finally Chris Dudley, they gave us a mixture of serious and sometimes very funny anecdotes of their times as teachers of us in that era. Mrs Grace Schofield, the mother of one of our classmates, was the original administrative assistant and accompanied David Schofield and his wife to the reunion. She gave us a great rendition of her time at James Ruse and proudly told us that she had turned ninety two years of age only four days previously. Each of the speakers acknowledged her contribution to the school. Michael Quinlan had told us that the school had twelve administrative personnel now and we reflected that Mrs Schofield was the only admin. person back then. We finished the night with class mates addressing the gathering with stories that were significant to us. Throughout out night "the boss" stories flowed which paid tribute to a man who shaped our lives. The Bowling Club was only booked to midnight and it was heading towards 1.00am and the reunion was still in full swing. The club graciously allowed us our time together and it was after 1.00am as the last of us left vowing to have another reunion soon.
What a great night.
My advice to anyone planning to have a reunion - just do it - its a great night
Mike Byron
Visitors since 17th February, 2006 ...




Pictures and Memorabilia
Reunion photos Page 1 Page 2 Page 3 Page 4 Page 5 Page 6 Page 7 Page 8 Page 9
Higher resolution copies of the reunion photos or the entire CD are available, contact Peter Kerr or
phone Mike Byron on (02) 6374 2005.